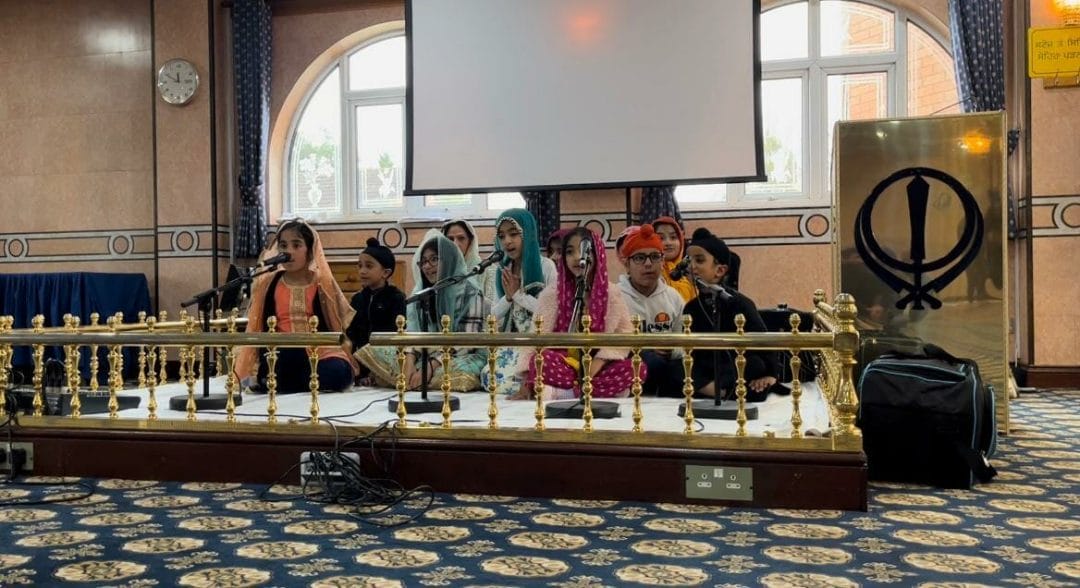 The Mission statement
GGNP Panjabi school has been running for over 30 years. The main aim and vision behind the Panjabi school is to promote the Panjabi language among the younger generations to enable them to practice Sikhi and Panjabi culture to the full. It also aims to provide opportunities for our young people to gain GCSE and A level Panjabi qualifications to support the entry into 16 + education.
GGNP Panjabi school admission
An enrolment form needs to be filled in before a student can be admitted. These forms are available from GGNP Panjabi school or the main Gurdwara office. The completed forms must be handed to Mrs Thandi at the school office following which the student will be assigned a place according to their level of study. Students attend a class lasting 1Hour 30 minutes.
GGNP Panjabi school timings and admission
GGNP Panjabi school is open on Sundays (during term time) from 9:30 am till 1:00 pm
Session 1: 9:30-11 am
Session 2: 11:30-1:00 pm
A level class timing is from 9:30-12:00 pm.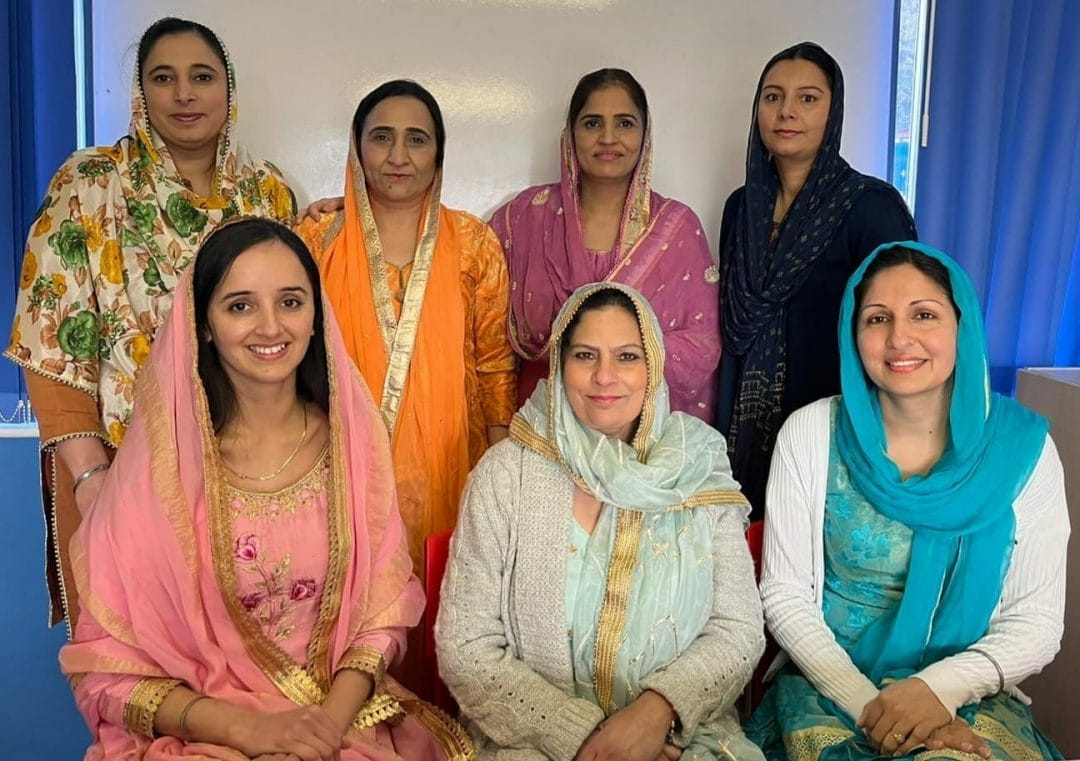 Mrs Dyal Kaur Thandi is the Head teacher of GGNP Panjabi school supported by a very able and dedicated team of teachers. All teachers are DBS checked.
General Organisation
GGNP Panjabi school offers Panjabi classes from beginners to GCSE and A level and caters for 5-18 years of age. The teaching and learning is organised around the four language skills: Listening, Speaking. Reading and Writing. The central theme of Sikhi runs through teaching and learning at all levels.
The students start with learning the Panjabi painti which comprises sounds of the alphabet letters, recognition of the letters and formation of the letters.  Then they progress towards forming words using laga matraa. There is a strong emphasis on speaking the Panjabi language throughout. The students are assessed at regular intervals and moved up the classes as they progress.
GCSE Panjabi
GCSE is a two years course aimed at 14-16 years old. GCSE specification content is covered throughout the two years with regular internal assessments and the external exams are taken at the end of the two years. The students are entered through the mainstream schools that they attend. The exam board is AQA. There are 4 exams: Listening, Speaking, Reading and Writing. All four exams are externally assessed.
A Level Panjabi
A level is a two year study offered by AQA exam board. There are regular assessments throughout the course of study. The course is assessed at the end of the two years by sitting 3 formal exams:
Paper 1; Reading and Writing 2 H 30 Mins
Paper 2; Writing (Set texts and films) 2 H
Paper 3; Listening. Reading and Writing 2 H 30 Mins
All students sit their exams with the school/college they study at.
Mrs Thandi liaises with the schools and organises the GCSE and A level exam entries.
Celebrating student success 
GCSE and A level results are outstanding year after year. See the results from last 3 years below.
Year 2021 results
GCSE– 1 grade 9, 1 grade 8, 2 grade 7 and 1 grade 6
A level– 2 grade A and 3 grade B
Year 2020 results
GCSE– 1 grade 9, 1 grade 8, 2 grade 7 and 1 grade 6
A level– 1 grade A*, 1 grade A and 2 grade B
Year 2019 results
GCSE– 1 grade 9, 2 grade 8, 3 grade 7 and 1 grade 6
A level– 1 grade A*, 2 grade A and 3 grade B, 1 grade C
We celebrate student successes with a Siropao ceremony in Darbar Sahib where parents and families are invited to join Sangat. The students are blessed with Siropaos in front of Guru Granth Sahib Ji by a senior member of the GGNP committee. They are also presented with prizes. This is a much-awaited ceremony by students and their families every year.
At this event, students of all ages prepare presentations in Panjabi and present before Sangat in Darbar Sahib usually on a theme of the Gurpurb being celebrated at the time.. This is an immense source of inspiration, a moment of pride for members of the Sangat and the families. At the same time, It is a  real accomplishment for the participating students.